Speakers
Dr Ailsa Holland

Prof Barbara Evans

Dr Rachael Ainsworth

Shelley Metcalfe

Paul Robinshaw

Alistair Hudson

Esther Bird

Victoria Scholes

Event host
About TEDx
TED and TEDx speakers tackle humanity's toughest questions, attempting to answer them with innovation, enterprise and enduring optimism.
About TED
TED is a nonprofit organisation devoted to 'Ideas Worth Spreading'. Started as a four-day conference of short talks on Technology, Entertainment and Design in California 30 years ago, TED has grown and expanded to support its mission. The two annual TED Conferences invite the world's leading thinkers and doers to speak for 18 minutes or less. Many of these talks are then made available, free, at TED.com. TED speakers have included Bill Gates, Jane Goodall, Elizabeth Gilbert, Sir Richard Branson, Nandan Nilekani, Philippe Starck, Ngozi Okonjo-Iweala, Sal Khan and Daniel Kahneman. The annual TED Conference takes place each spring in Vancouver, British Columbia.
TED's media initiatives include TED.com, where new TED Talks are posted daily; the Open Translation Project, which provides subtitles and interactive transcripts as well as translations from volunteers worldwide; the educational initiative TED-Ed. TED has established the annual TED Prize, where exceptional individuals with a wish to change the world get help translating their wishes into action; TEDx, which supports individuals or groups in hosting local, self- organised TED-style events around the world, and the TED Fellows programme, helping world-changing innovators from around the globe to amplify the impact of their remarkable projects and activities.
EXPLORE THE TEDX LIBRARY
About TEDx
x = independently organised event
In the spirit of 'Ideas Worth Spreading', TEDx is a programme of local, self-organised events that bring people together to share a TED-like experience. Our event is called TEDxMacclesfield, where x = independently organised TED event, a morning of live speakers to spark discussion, make connections and start community conversations. (The TED Conference provides general guidance for the TEDx programme, but individual TEDx events, including ours, are self-organised, subject to certain rules and regulations).
About TEDx Macclesfield
TEDx Macclesfield brings speakers and/or ideas on a wide range of topics which have a connection or resonance with Macclesfield. Our intention is to ignite exciting conversations, engage members of the community and create a catalyst for positive change at local and perhaps even national level. Cultural developments within Macclesfield over the last decade have proved the wide-reaching impact that passionate individuals can have on the town. We aim to build on this by spreading new ideas and unheard voices to an open-minded audience.
Like all TEDx events, this is a nonprofit enterprise, run by volunteers, funded by local business partners and speakers are not paid. The TED licence conditions limit the live audience to 100 and tickets are sold online only. Join our mailing list for updates.
Macclesfield
Venue
Organisers
About Macclesfield
Macclesfield is one of Cheshire's original market towns, with a charter dating back over 750 years. Enjoying breathtaking views of the wild and dramatic Peak District National Park, Macc (as it's called) is perhaps best known for being a hub of the silk trade. It once boasted over 70 silk mills and was the world's' biggest producer of silk - a tradition which continues today.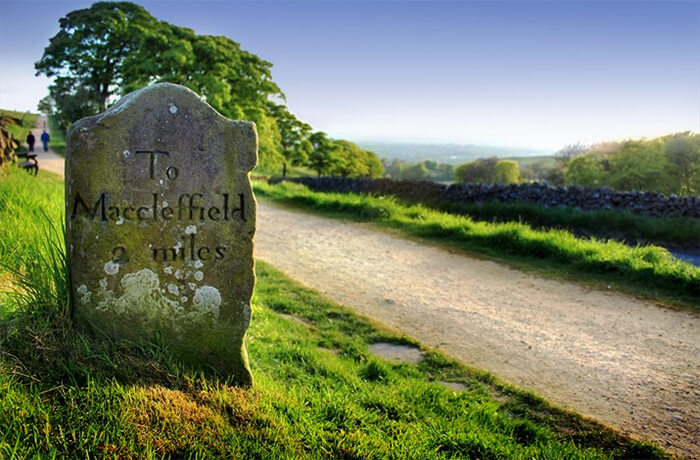 Another popular association stems from an ancient incident in which it's said a horse-drawn cart spilt its cargo of treacle in the centre of town. The poor eagerly scooped it up leading to the moniker 'Treacle Town', also the name of the town's hugely successful monthly Treacle Market.
Macclesfield is the original home of flour and bread producer Hovis and renowned furniture shop Arighi Bianchi which was founded in the 19th century and has helped furnish royal residences. The town is now better known for pharmaceuticals, medical communications and digital and creative businesses - the hugely popular smartphone app Angry Birds was published in Macc.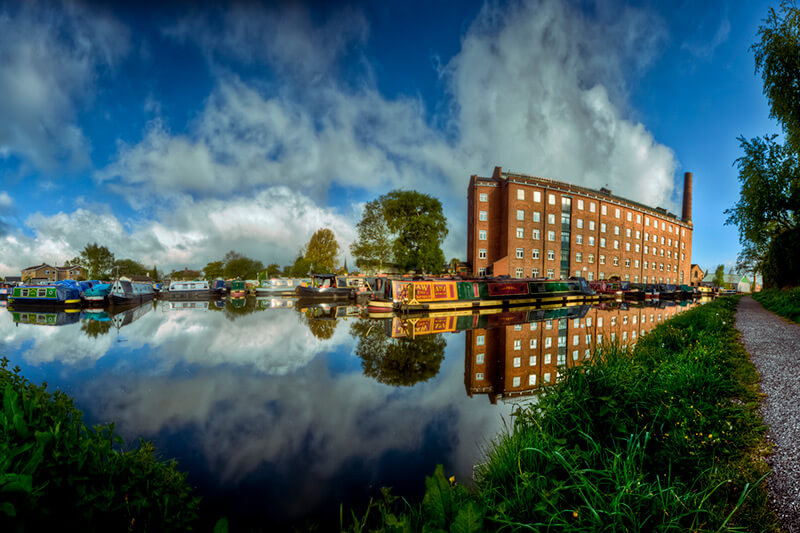 Photo by Simon Brown - travellingsimon.com
Famous as the home of cult post-punk band Joy Division, visitors come from across the world to pay their respects at the grave of lead singer and songwriter Ian Curtis.
In recent years Macclesfield has developed a vibrant cultural scene of musicians, writers and visual artists of all disciplines as well as collectives and community groups. The Barnaby Festival, a wide-ranging cultural celebration founded in 2010 which took an annual factory workers' holiday for its namesake, became a catalyst for groups and events including Community ArtSpace, Loominus, The Print Mill, Macclesfield Garden Festival and Potato Riot. All were instigated voluntarily by passionate members of the local community. TEDxMacclesfield intends to continue this trend by bringing new ideas to spark constructive conversations.
About the venue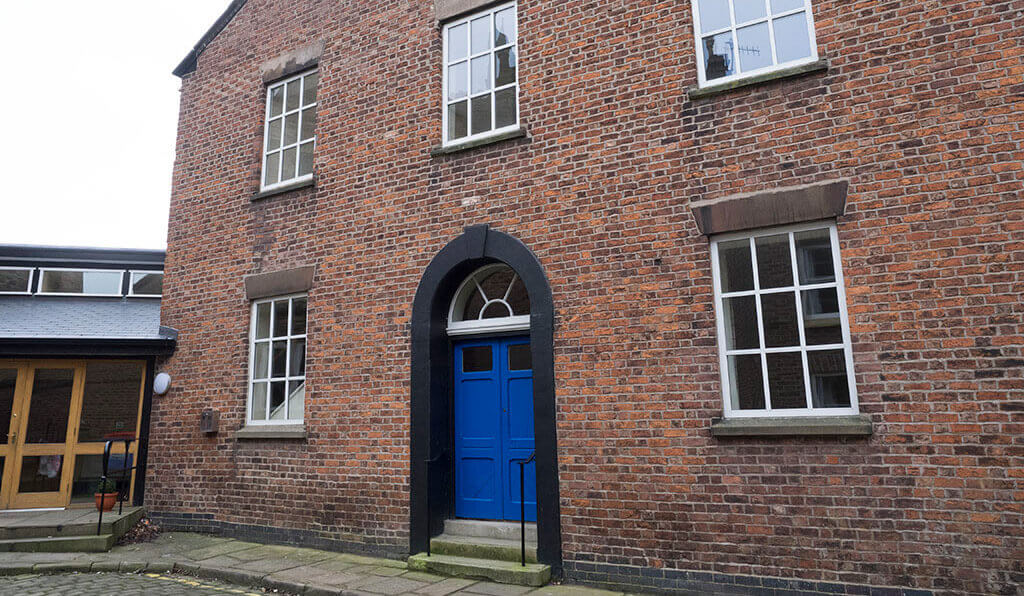 Townley Street Chapel was built in 1788 of plain brick as a Calvinist Chapel by a splinter group from the King Edward Street Chapel after it became a Unitarian place of worship. In 1877, the larger United Reformed Church on Park Green was built and connected to the Townley Street Chapel, which later became used as a day school. Renovated in 2015, the hall is used by a wide variety of community groups including Macclesfield Barnaby Festival which, in 2016, showed an exclusively commissioned video installation by Welsh artist Bedwyr Williams.
The hall and adjacent areas are accessible and there is a disabled toilet. Please use the form at the bottom of the website to contact us with any questions, to discuss specific requirements or if using a wheelchair.
About the organisers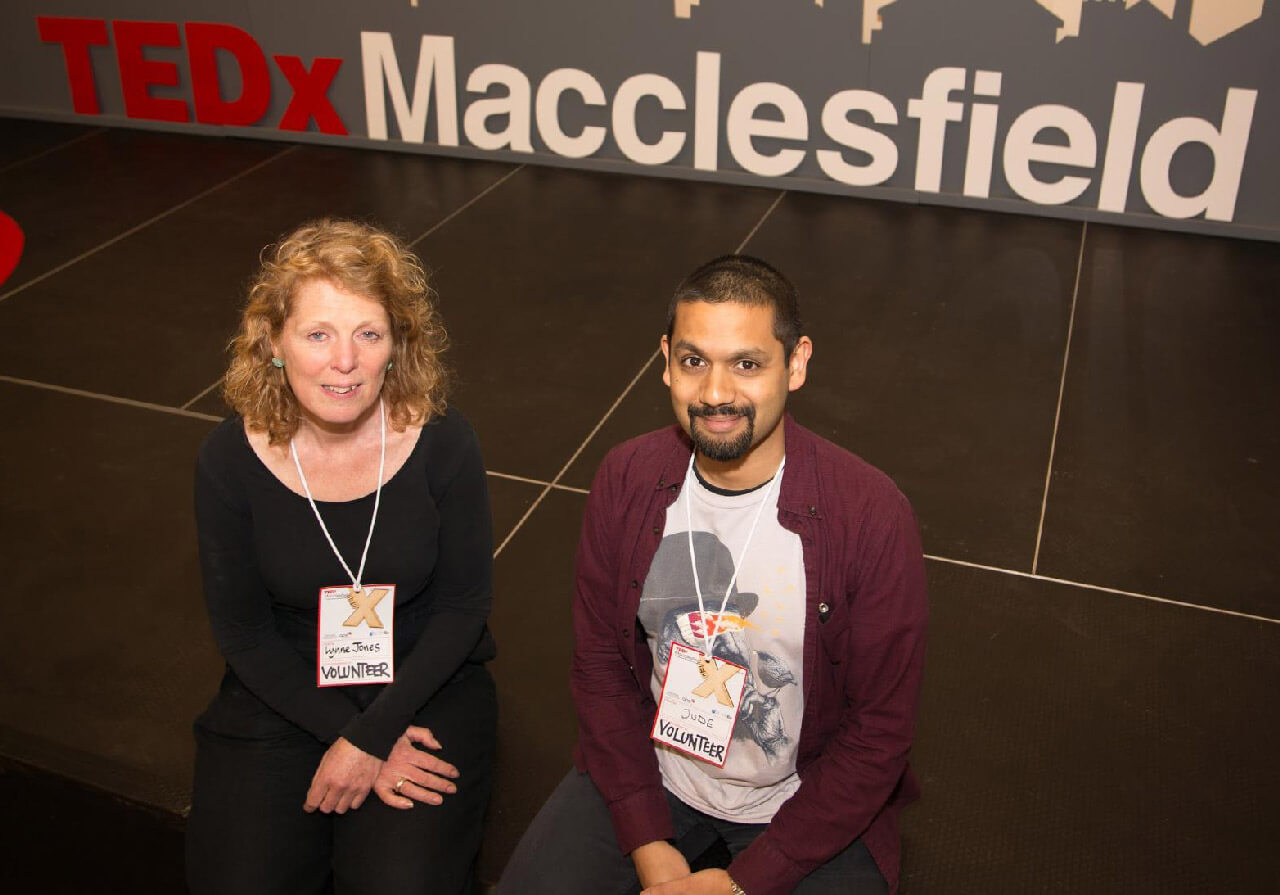 Lynne Jones
Lynne is an award-winning current affairs documentary producer and editor with more than 25 years experience at the BBC in London and Manchester. She specialises in hard-hitting, original journalism for flagship programmes such as Radio 4's File on 4, 5Live Investigates and BBC1's Panorama. Lynne managed complex undercover investigations including for the 10 O'Clock News, breaking stories which made newspaper headlines. There's nothing she likes better than an ethical or editorial conundrum.
In 2009 she co-founded Macclesfield Barnaby Festival and helped build a grassroots movement which forged a model for cultural and community engagement. Barnaby is now a much-lauded arts organisation and charity credited with having triggered a cultural renaissance in the town. Lynne served as Chair of Trustees until 2016.
Now a freelance executive producer for BBC Radio 4, Lynne also works with audio company Podcastable. She advises The Digital Life Skills Company CIC empowering young people to be smart, savvy and resilient online, and dabbles in various cultural projects locally including finding new life for a disused Georgian church.
Jude D'Souza
Jude is the Director of Creative Services at Spirit Medical Communications in Alderley Park, where his role includes delivering training on better presenting technique to clients in the pharmaceuticals industry.
A transplant to Macclesfield, Jude entered the town's cultural scene by producing and directing two acclaimed charity productions of The Vagina Monologues. He soon joined the nascent Macclesfield Barnaby Festival, serving as a Trustee for several years and creating numerous events including the popular Great Barnaby Treasure Hunt, FlashPod and Dead End, an original play that he wrote and directed.
Jude founded Entropy Events to run both regular events such as poetry slams and one-offs such as political hustings and local performances. Its longest-running event Speakeasy, a themed open mic discussion group recently ended after six years. Cinevangelist, a fortnightly screening of underappreciated films whose titled are not revealed in advance, is in its fifth year. An unabashed cinephile, Jude has appeared as a panelist at a screening by Manchester Metropolitan University's Student Union and served as a judge in Macclesfield's SilkFest short film competition.
Partners
A huge thank you to our partners who have been with us on this journey and made TEDxMacclesfield a reality through their financial sponsorship, equipment, skills and expertise.
Platinum sponsors:
Media partner:
Gold sponsor:
Silver sponsor:
Thanks also to our supporters
...And team of talented and enthusiastic volunteers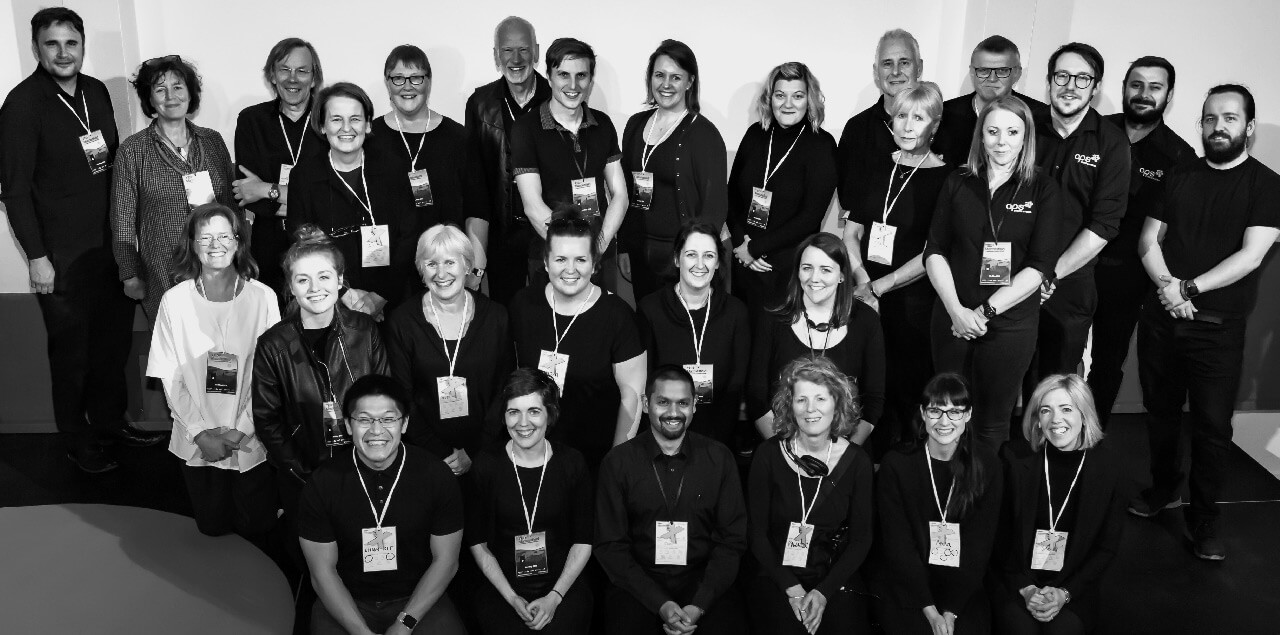 Most of the TEDxMacclesfield 2019 volunteer team
Image: Travelling Simon
Ticket terms and conditions
Tickets cannot be resold
Right of admission is reserved
No refunds unless the event is cancelled
Purchasers of reduced price 'Under 30' tickets may be asked to show ID
The event is programmed for an adult audience, under 18 year olds will not be admitted
No flash photography or video filming is allowed during the event
Photographs and video recordings will be made of the talks and will include members of the audience in accordance with the TED licence. Videos will then be submitted to TED for use on the TEDx YouTube channel
TEDx Macclesfield reserves the right to change the line up without notification
Only food and drink provided at the event may be consumed
Cover image by Travelling Simon Photography.
Site design and development by Karlis Blums.